Introduction to the 10 Bodies and Tantric Numerology
October 8 @ 4:00 pm

-

6:30 pm

UTC-7

$15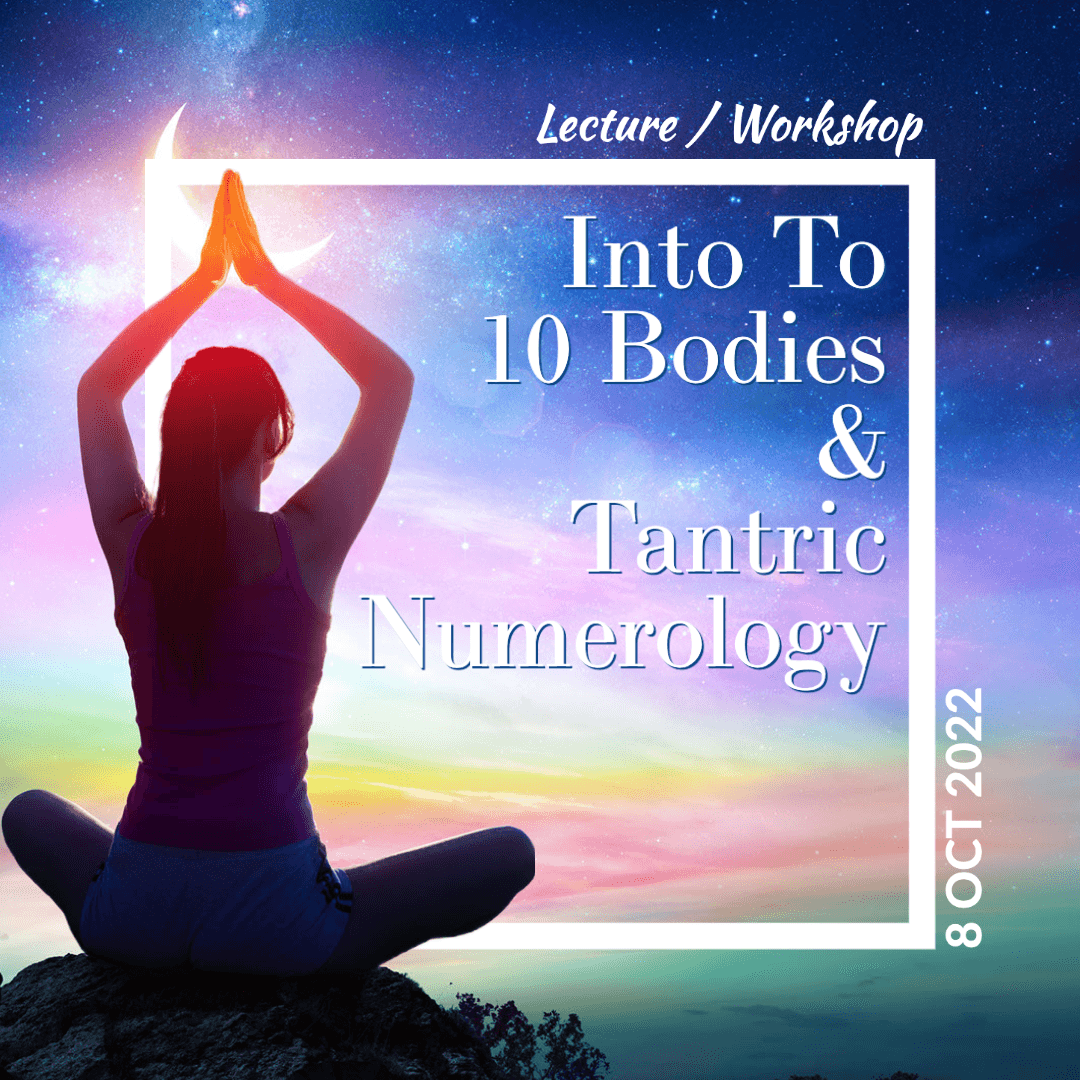 Do numbers speak to you?
Do you enjoy learning about yourself and your greater connection to the Cosmic Frequencies?
Are you curious about your path of Mastery?
Did you know that you have specific numbers that shape your karma, dharma, your gifts & your destiny? These numbers are the energetic undercurrent that drives you and the way your life path is meant to unfold.
The 10 Bodies are one of the foundational teachings in Kundalini Yoga. It is from the 10 Bodies that Tantric Numerology was born. Tantric Numerology is different from traditional numerology because it specifically focuses on which of the 10 Bodies your soul came in to this life to work with.
Engage & Strengthen Your Field of Energy
In this introductory workshop we will combine the practical application of working with the 10 bodies and ancient yogic wisdom to spark self-mastery and energetic autonomy.
Working together, Sita will be guiding you in building a deeper relationship with the 10 bodies so you can ascend to the 11th body – the Command Body. This 11th body is where you access and engage total command over the physical, mental and energetic aspects of yourself.
Come and discover new, applicable and powerful tools that will be readily available and initiate self-mastery and energetic autonomy.
This workshop is great for empaths and those that consider themselves highly sensitive.
Workshop activities led by Sita:
All level Kundalini Kriya to activate your 10 Bodies
Learn your personal Tantric Numerology numbers – your personal position within the 10 Bodies
Introduction to each of the 10 Bodies to better understand the influences they have on your life and how to utilize them on your path of Mastery.
Q+A
When: Oct. 8th
Time: 4pm – 6:30pm
Fee: $15
Link to register: https://clients.mindbodyonline.com/classic/ws?studioid=5724609&stype=-8&sView=day&sLoc=0&date=10/08/22